Athletes
This error message is only visible to WordPress admins
Error: No posts found.
Make sure this account has posts available on instagram.com.
Follow Aric Fishman on
Instagram
Aric Fishman
Hi, I'm Aric Fishman! I've been on this beautiful journey of life since 1986, addicted to climbing for 15+ years, and now living in Thunder Bay, Ontario since 2007.
When I was a young teenager I got introduced to the amazing world of rock climbing when a portable wall company came to my high school and set up a climbing area for a day in the gymnasium…I spent the entire day on that thing and very quickly fell in love. I started spending all of my free time going to the climbing gym with my older brother and his climbing friends. It wasn't too long after that I was taken outdoor climbing and my world was forever changed – I knew right away that I was an outdoor climber at heart and became absolutely hooked for life! Coupled with my desire to really learn, practice, and climb as much as possible, having a super solid crew of climbers also enabled me to advance quickly early on and better understand the technical systems; concepts; techniques; and safe practices.
Starting in the early 2000's I've spent a substantial amount of time climbing throughout the province of Ontario, as well as the province of Alberta & British Columbia, the state of Kentucky, West Virginia, New York, Idaho, Colorado, Nevada, Oregon, California, Utah, as well as in Mexico and Israel. On average I spend over 200 days/year climbing my heart out & instructing as a certified guide, while documenting it all along the way through photography & film. I am proud to be:
-The Founder and Lead Guide of Outdoor Skills And Thrills Inc. offering rock and ice climbing adventures and courses throughout Northwest Ontario.
-Author of 'Thunder Bay Climbing: A Guide to Northwestern Ontario's Best Kept Secret, the latest comprehensive 424 page rock climbing guidebook for the region.
-President of the Nipigon Ice Fest committee, Canada's longest running premiere ice climbing festival.
Not only passionate about instructing and climbing, I also love developing the climbing scene in the region by doing things like: helping maintain/create trails, replacing old anchors, organizing community events, teaching modern climbing standards & environmental stewardship, and developing high quality new routes of all grades and styles for everyone to enjoy! With over 40 notable F.A. & F.F.A's under my belt (Bouldering V0-V7, Sport & Trad 5.5 -5.12c/d, Ice/Mixed M8-), and limitless rock to enjoy, I see no end in sight. To me it's all about enjoying and sharing the incredible life changing benefits of climbing.
I'm super psyched to be part of the awesome crew at Flashed! It's time to go climb 😉
Stories from the blog
Artist Highlight: Natasha Louise
We are super stoked to be adding art to our boulder pads!
The idea came from our friends at Sage to Summit down in Bishop, CA to put a local artist's painting on our products. We immediate...read more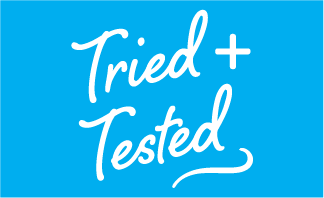 Drifter Pad 2019 – The Hinge Refined
Flashed has always been about building the best equipment we can to get the most enjoyment out of our craft, climbing. We believe the new 2019 Drifter pad will be your favourite companion into the ...read more