This error message is only visible to WordPress admins
Error: No posts found.
Make sure this account has posts available on instagram.com.
Follow Philip Quade on
Instagram
Philip Quade
"My name is Philip Quade. I grew up in Quadeville, Ontario, and have called Calgary and the Bow Valley home for a little over 10 years.
I started climbing on my 25th Birthday – about 5 months after my dad passed away. It was a dark time for me, but climbing became the one thing that could empty and calm my mind. It gave me focus, drive, and a purpose completely disconnected from the rest of my world. But, what started as an outlet and an escape, became a driving force in my life, and unlocked a new world I would have never expected.
While I'm trying to become the most well-rounded climber I can be – Bouldering/Sport/Trad/Ice – my real passion comes down to exploration days. Alpine starts, driving and trekking hours to explore and area with, at best, only potential to hold a boulder. Uncovering something new, or rediscovering an old, forgotten diamond in the rough. Climbing is a means for travel, exploration, escape. It has taken me places I would never have expect to go before I began. My favourite bouldering destination is the Archangel Valley, in Hatch Pass, Alaska – The place where my affinity for bouldering really began."
When I'm not on rock, you can typically find me photographing it."
Stories from the blog
Artist Highlight: Natasha Louise
We are super stoked to be adding art to our boulder pads!
The idea came from our friends at Sage to Summit down in Bishop, CA to put a local artist's painting on our products. We immediate...read more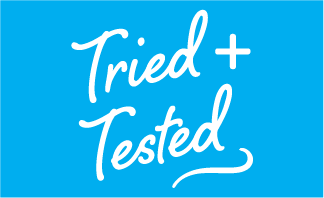 Drifter Pad 2019 – The Hinge Refined
Flashed has always been about building the best equipment we can to get the most enjoyment out of our craft, climbing. We believe the new 2019 Drifter pad will be your favourite companion into the ...read more