Introduction:
Step into a world where the realms of art and adventure intertwine harmoniously as we proudly unveil our latest endeavor: the Artist Crash Pad Collab Project. Breaking the barriers of conventional creativity, this unique initiative invites you to experience the awe-inspiring union of climbing and artistic expression. Say goodbye to ordinary crash pads and welcome bespoke masterpieces that transcend mere functionality, transforming your climbing experience into a visual odyssey.
At the heart of this collaboration lies our dedication to celebrating the raw beauty of nature and fostering a vibrant community of climbers and artists. By curating an exclusive selection of artwork created by passionate climber artists, we aim to introduce a new dimension to your climbing gear—a canvas that reflects your unique personality.
Here's how it works:
Imagine browsing through a collection of captivating artwork, each meticulously handcrafted by talented individuals who possess an intimate understanding of the climbing world. From breathtaking landscapes to vibrant abstract interpretations immortalized on custom-designed crash pads.
Our partnership with visionary climber artists is built on a shared passion for exploration and pushing boundaries. By collaborating with these gifted individuals, we provide them with a platform to showcase their artistic prowess while offering you the opportunity to own an exceptional and unique crash pad that truly resonates.
Our Artist Crash Pad Collaboration Project offers a gateway to a world where climbers and artists unite in a shared appreciation for creativity, self-expression, and the thrill of exploration. Whether you're a seasoned climber or an aspiring adventurer, this is your chance to fuse the realms of outdoor prowess and artistic brilliance, curating a personal connection with your climbing gear like never before.
Now or Noodles (Hannah Reeves):
Hi, I'm Hannah, the creator of Now or Noodles. I specialize in drawing weird faces with deep or meaningless phrases. Doodling has always been therapeutic for me, and using it to connect with others has made it infinitely more meaningful.
The majority of my work is done from an iPad, while my chihuahua-assistant, Tina, sleeps nearby. In addition to doodling, I work full-time as a writer and have fun by brushing, thinking about, and staring at boulders.
IG: @now.or.noodles
Aaron Stromberg:
Aaron Stromberg is an artist, designer and competitive climbing coach from Albuquerque, who has a deep love for this community and the outdoors.  From a young age, Aaron backpacked across the Southwest with his father, gaining a deep appreciation of the beauty they called home.  His adventures continued as he traveled through the Americas, being influenced by the Mexican muralists Diego Rivera and Jose Clemente Orozco.  Inspiring artists who bravely critiqued governments while producing outstanding works of art.  While the size and importance of these great painters had a profound effect on Aaron, it was José Guadalupe Posada's satirical lithographs that truly captured his attention.  The animated skeleton's, or "calaveras," allowed Posada to critique political and social issues in dark and humorous ways.  The influence of these artists and the calaveras can be seen throughout Aaron's work.
Aaron studied fine art at the University of New Mexico while teaching himself computer design.  In 2010, he graduated with a Bachelors in Fine Arts with double honors for his graduating solo art show "Interfaith," a show that explored how religions from around the world, including growing up Catholic, shaped Aaron's identity today.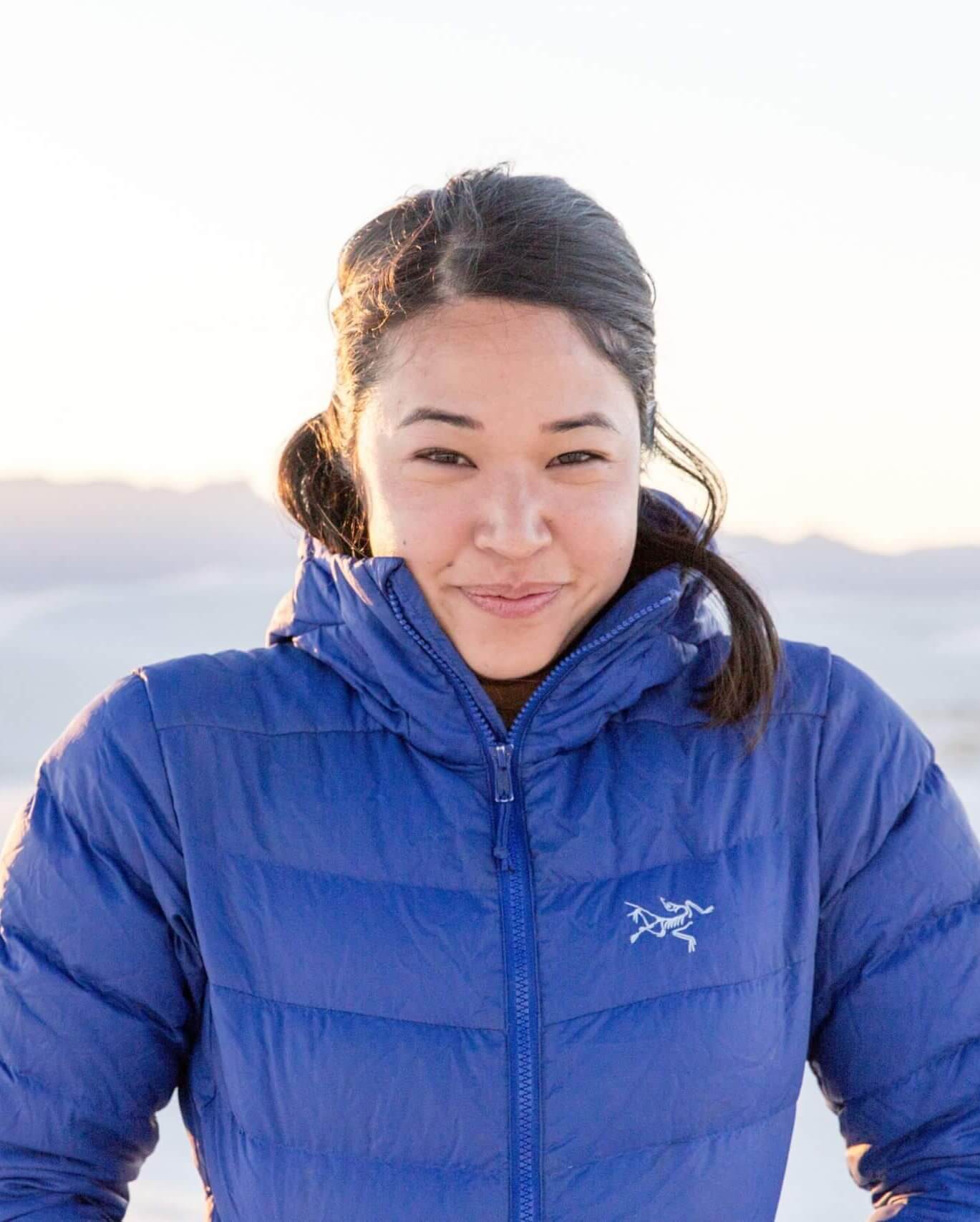 Michelle Ang:
Michelle Ang has been illustrating on a freelance basis since 2017, developing colourful illustrations for personal use, clothing, brands and more. As a passionate outdoor climber, Michelle has been illustrating climbing-based images, including a project that artistically represents the route names of many different climbs. She's been climbing since 2010 and has been an active part of the climbing community, including volunteering for access societies, and with Climbing Escalade Canada. She was selected as the artist for the 2021 Yosemite Facelift art competition and has designed art for many different Flashed crash pads.
Her creative style includes bold colours, outdoor imagery, and linework. She is heavily influenced by natural landscapes around her and has focused on developing illustrations of areas surrounding Squamish, British Columbia. Specifically, Michelle loves to illustrate nature, and would love to interpret your favourite areas into illustrations.
Nico Francis:
Hi! I'm Nico, a designer & climber from Flagstaff, AZ where I currently work as a product designer at Kahtoola & setter at the local old-school gym. While climbing is my first love, I also spend much of my time running rivers, backpacking, & hiking (basically anything to spend time outside).
Having grown up in the Southwest (a true desert rat), my art is often inspired by the wild patterns & textures that can be found in the rocks & plants of the area's cliffs & canyons. The art for my Flashed crash pad design was inspired by both the layers of sedimentary rocks—shaped by wind & water—that define much of the Southwest's landscape, and the incredible dark skies & Milky Way that stretch overhead.